"
The way you toughed it out, didn't quit- that's a Wilkes if I've ever seen one.
"
This article is about the relationship between Harley Wilkes and Zoe Hart.
Season One
Edit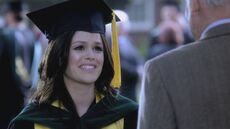 Harley Wilkes and Zoe Hart have no tangible relationship to speak of- their only physical encounter with one another took place at Zoe's graduation from medical school in 2007, where Harley offered her a job working at his medical practice back in Bluebell, Alabama , which Zoe politely declined. Despite her refusal, Harley continued to send Zoe postcards letting her know the job was available should she want it.
Four years later, Zoe 's life appearings to be falling apart around her- her boyfriend dumps her, she loses out on the cardiothoracic fellowship at New York Hospital , and there are no available General Practitioner positions left in the city . Out of viable options, Zoe stumbles across one of Harley's postcards and decides to accept. However, upon arriving in Bluebell in September, 2011, Zoe discovers that Dr. Harley Wilkes had died four months previously, and that he had mysteriously left his half of the practice to her. Baffled, Zoe easily assumes Harley must have been "an avocado short of a cob salad" (Pilot).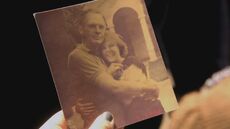 It's not until Zoe flounders in Bluebell , and her mother, Candice , convinces her to return to New York that Emmeline Hattenbarger presents Zoe with an old photograph of Harley and Candice Hart together, and reveals to Zoe that Harley was in fact, her biological father. Zoe is stunned, and confronts her mother. Finding the truth in it, Zoe decides to stay in Bluebell, determined to make the town see that she could be one of them, and to hang on to the medical practice her father had for 45 years.
Ad blocker interference detected!
Wikia is a free-to-use site that makes money from advertising. We have a modified experience for viewers using ad blockers

Wikia is not accessible if you've made further modifications. Remove the custom ad blocker rule(s) and the page will load as expected.