Jaime King (born April 23, 1979) stars as consummate southern belle Lemon Breeland in The CW's new series "Hart of Dixie," a fish-out-of-water story about a New York City doctor (Rachel Bilson) adjusting to life in a small Southern town after she inherits a local medical practice.
With her charm and all-American mass appeal, King has graced the covers of top fashion magazines as a model and starred in a variety of roles on television and in film as a rising actress.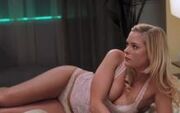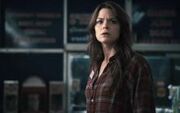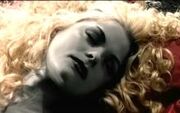 On the big screen, King most recently starred in "Mother's Day," "The Spirit," "My Bloody Valentine 3D", and "Fanboys." She also lent her voice to George Lucas' animated series, "Star Wars: Clone Wars." King also had feature film roles in "Pearl Harbor," "Blow," "Slackers," "Two for the Money," "White Chicks," "Sin City," "Cheaper by the Dozen 2," as well as the independent features "Pretty Persuasion," "The Tripper," "They Wait," "A Fork in the Road" and "The Pardon."
King broke into television roles with MTV's "House of Style," "Kitchen Confidential," "The Class," and "Gary Unmarried."
She began her career as a fashion model, landing covers for top international fashion magazines and later landing advertising campaigns for Armani, Calvin Klein, Victoria's Secret and Jay Z's Rocawear clothing line. King was also a spokesperson for a Revlon global cosmetic campaign.
King currently resides in Los Angeles with her husband, Kyle.
"The hardest thing is when you go home and realize that you've grown 10 years in 2 days." - James King, on the huge wages models earn.
Notes/Trivia
Edit
One of the world's top fashion models.
Has several tattoos including a diamond on one wrist, a spade on the other, two fairies on her lower back, her last name between her shoulders and a symbol on her abdomen.
Was named after "Jaime Sommers", the character in the 70s TV show "The Bionic Woman" (1976).
Was a top model at the age 16, appearing as cover girl for "The New York Time Magaizne" and other elite fashion magazines.
Is a recovering heroin addict who went sober in 1997 after her boyfriend, fashion photographer David Sorrenti (younger brother of Mario Sorrenti), died after overdosing on heroin.
Ranked #20 in Stuff magazine's "102 Sexiest Women in the World" (2002).
Ranked #16 in Maxim's "50 Sexiest Women"(1999).
Ranked #30 in Loaded's "Hot 100 Babes"(2002).
Named #28 on the Maxim magazine Hot 100 of 2005 list.
Ranked #36 on the Maxim magazine Hot 100 of 2007 list.
Engaged to director Kyle Newman on May 30, 2007.
Ranked #23 on the Maxim magazine Hot 100 of 2008 list.
With her Fanboys (2008) director, Kyle Newman, she created a "Mighty Muggs" figure of "Han Solo" in Carbonite, from Star Wars: Episode V - The Empire Strikes Back (1980), for a Lucasfilm/Make-a-Wish Foundation auction.
Sister-in-law of Kevin Newman.