"
A couple of years ago, Lemon and I went to New Orleans, and I saw this little place, Bar Moreau. It had this incredible old-time jazz band, it was decked out, the place was amazing...
"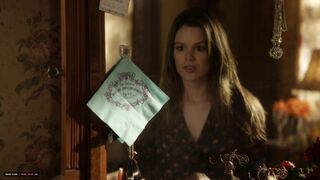 Bar Moreau is a located in the French Quarter of New Orleans.
After ending his relationship with fiance Lemon Breeland, George Tucker escapes to Bar Moreau on the pretense that he is now free, and doing all the things he could never do with Lemon, and entices Zoe Hart to join him. She does, and the pair spend the evening posing as newlyweds and even share a kiss, until he and Lemon 's wedding song comes on and George is snapped back into reality.
Known Performers: George Tucker, Scotty McCreery
Ad blocker interference detected!
Wikia is a free-to-use site that makes money from advertising. We have a modified experience for viewers using ad blockers

Wikia is not accessible if you've made further modifications. Remove the custom ad blocker rule(s) and the page will load as expected.